Genius, Hard Worker, Friend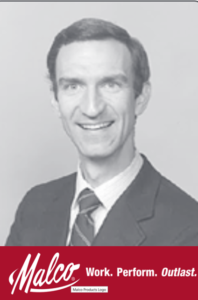 Kevin donated untold man-hours of programming from 1993-2018 writing the code that serves as the backbone for IWDR. He first programmed an enterprise relational database called Reldog for Guiding Eyes for the Blind then developed Reldog Lite (RDL) for organizations globally.
Kevin grew up in Minneapolis and Hopkins MN, and graduated from Control Data Institute, and the University of Minnesota Institute of Technology where he earned a B.S. degree in Electrical Engineering. Kevin had a lifelong career at Malco Products where in the mid-1970's he wrote cutting-edge sales and marketing software, allowing the company to increase its leadership and dominance in its field. Kevin possessed a unique technical genius—there was virtually no mechanical, automotive, electrical, electronic, or digital device that he could not understand or troubleshoot.
It is with great sadness that we lost our friend and colleague August 12, 2018. Kevin's legacy continues through his gifts which help dogs now and for years to come.