2.3 – Managing Users in Your Group
a. Some users have an menu item called Managing New Users enabling you to approve additional users and assign them the functionality. See print screen below- last menu item. Contact support@iwdr.org if you do not have anyone in your organization with the User New Inquiry Menu item.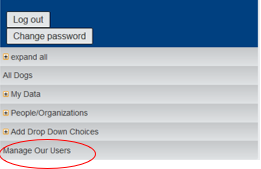 b. Register through Log In Page – Click on the Regist link on the IWDR LogIn page at https://iwdr.org/iwdr/login.php. and fill out the form that pops up. It is especially important in the first field on the page that they enter the name of your organization. Currently, we don't have the email being sent to you to notify you that they have entered a request to have a log on therefore they will need to email you to indicate that they have registered.
c. Administrator activates and assigns user functionality, Click User New Inquiry menu item, select the pencil icon to edit their record. On the right side of the page select Service GD Complete as the functionality or level of functionality desired and check the Activate User checkbox. Save your changes.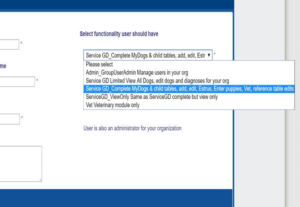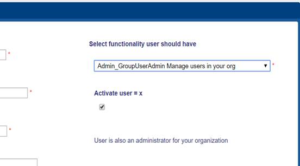 You can end their user access by unchecking Activate User.