10.1 – Add Behavior Checklist (BCL)
In the main screen, click on "My Dogs" in the top left corner. There will be a search field to the top left. In this field type in part of the name. A pop up box will appear with all dogs on the database that include that combination of letters in the name. If this search provides a large number of dogs, then you can narrow the search by entering the sex or other known data.
For the selected dog, click on the pedigree icon to the left of the dog's name.
In some internet browsers, the pedigree icon will appear as an "m" symbol

Tabs will appear below the dog data. One of these tabs will be labeled "Behavior Checklist". Any information already in the database will be listed here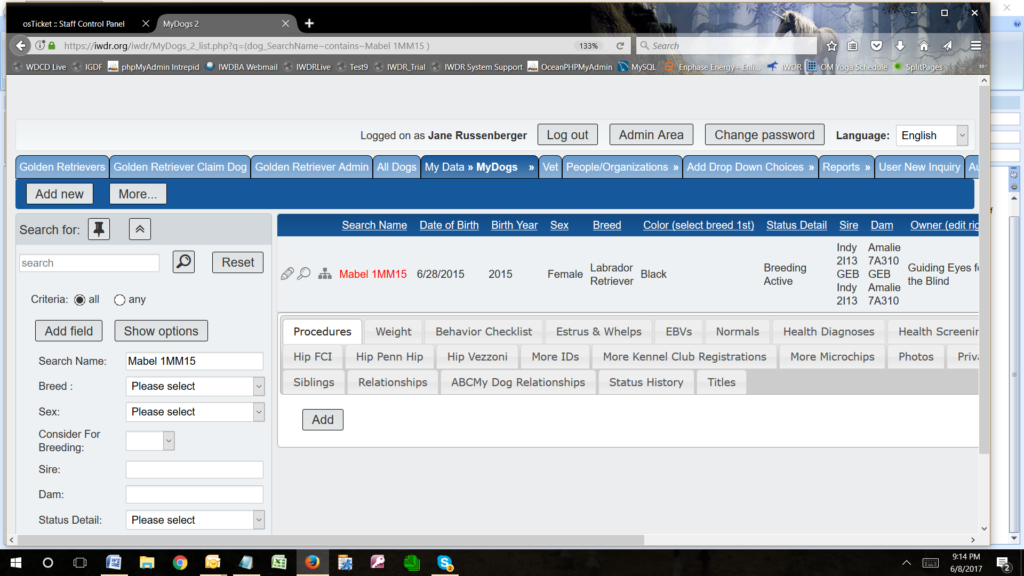 click on Behavior Checklist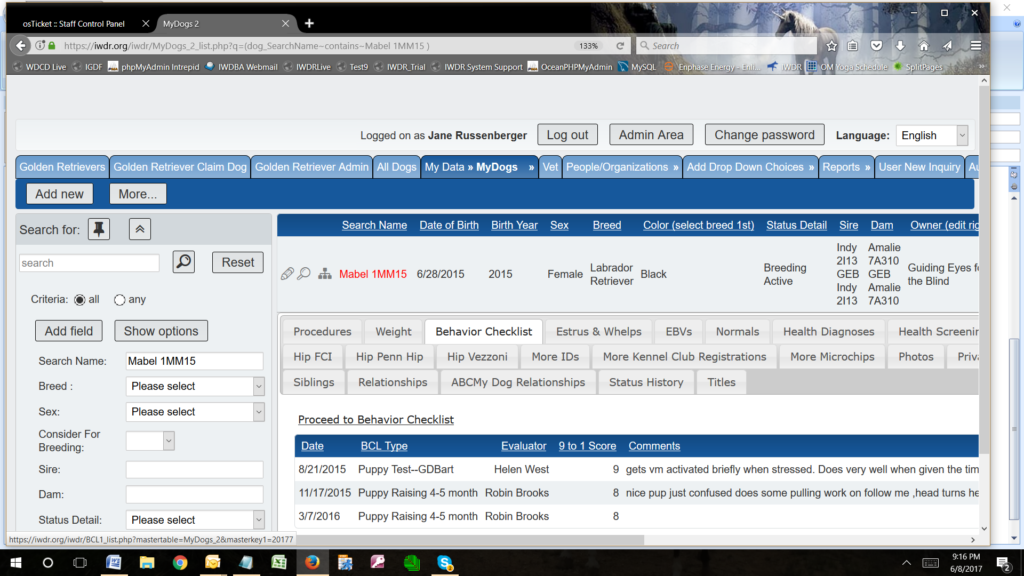 To add data, click on the underlined "Proceed to Behavior Checklist".
You will be redirected to a screen as below with your dog data in a band across the top of the screen.
Just below "All Dogs", click on "Add new". You will be redirected to a screen with the drop down box labeled "Behavior Checklist, Add new*

Fill out the form and click SAVE to go to the next page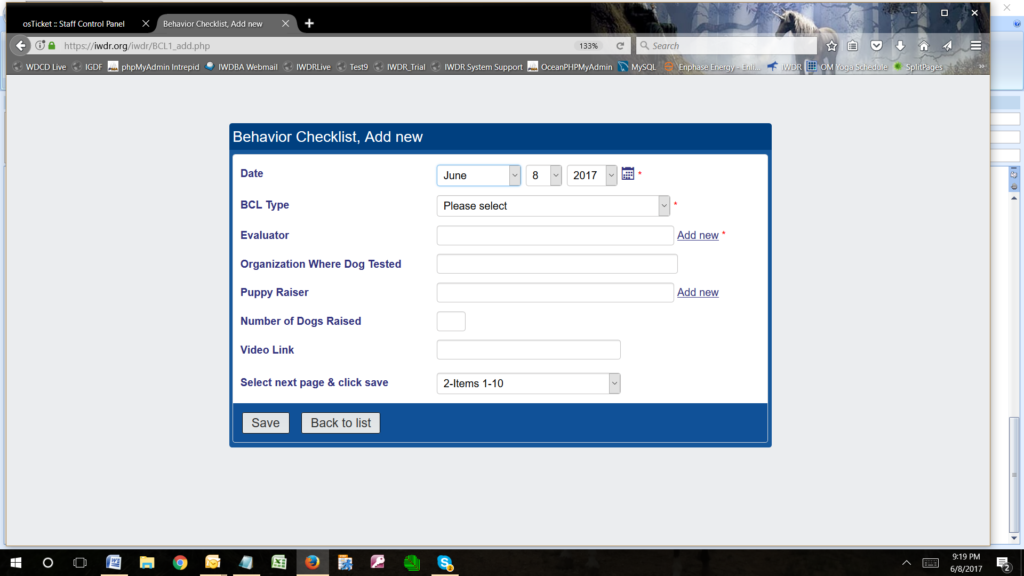 The fields are in the order of the Behavior Checklist excel form. Click the radio button for the score you are giving for that BCL item. Be sure to save your data entered by clicking SAVE when moving from one page to another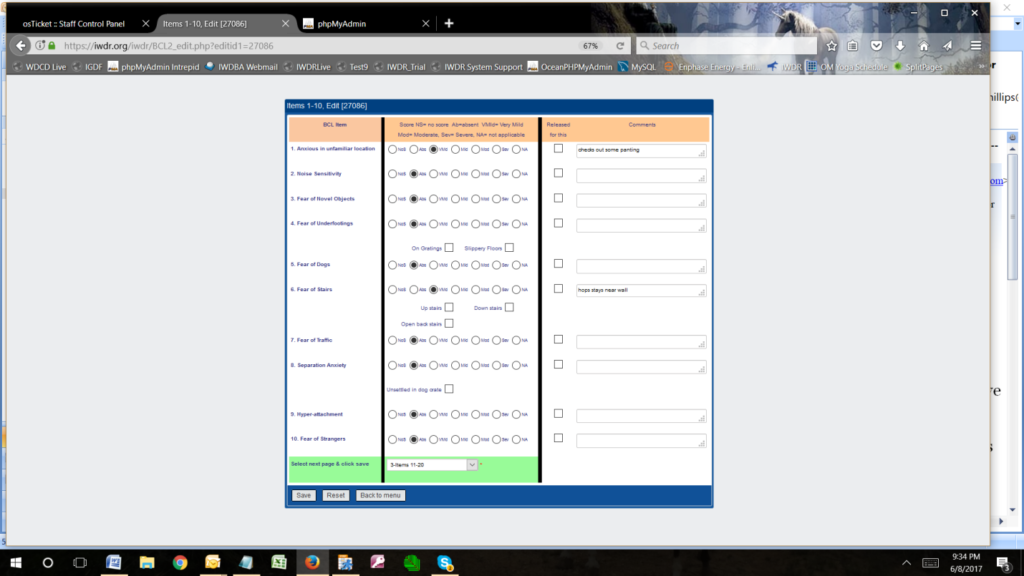 Skip to previous or later pages by clicking the drop down in the green shaded area which reads "Select next page & click save."
It is possible to Return Back to the List to close the BCL entry pages and come back to it later to complete it. This may be helpful where additional information must be gathered.
When scores have been made in all fields that can be scored for that BCL type, select the option for DONE from the drop down in the green shaded area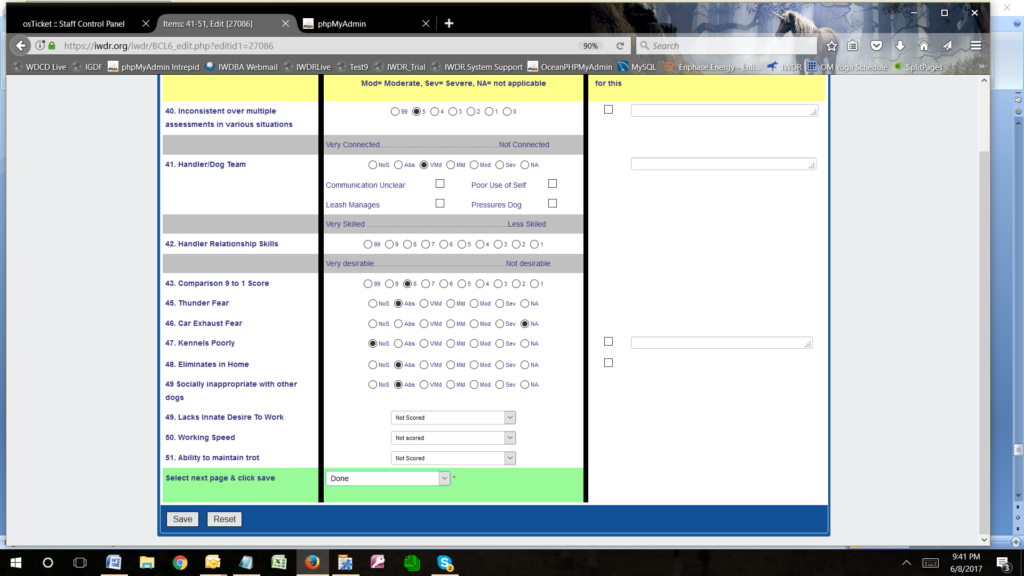 Click DONE then SAVE to indicate that you have completed filling out the BCL. Code will be added to remind you of any fields that are required for the type of BCL you have entered. The code is currently not there but in the future, it will only allow DONE to be saved if all required fields have a score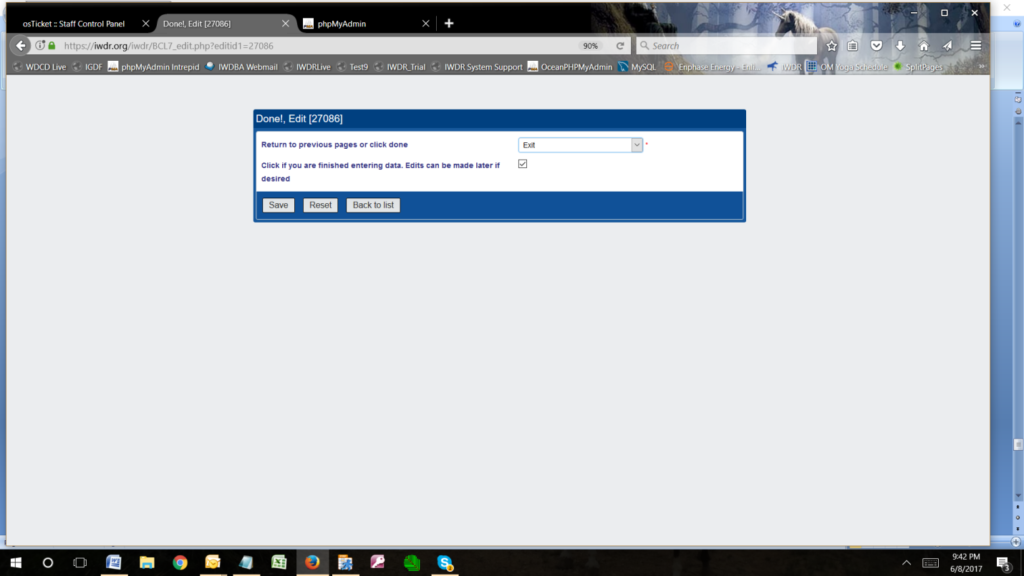 To exit the BCL, click SAVE from the Done Page and it will return to the list. If you are not done yet but need to close the BCL, you can save your work then click the BACK TO LIST BUTTON or go to EXIT page and save